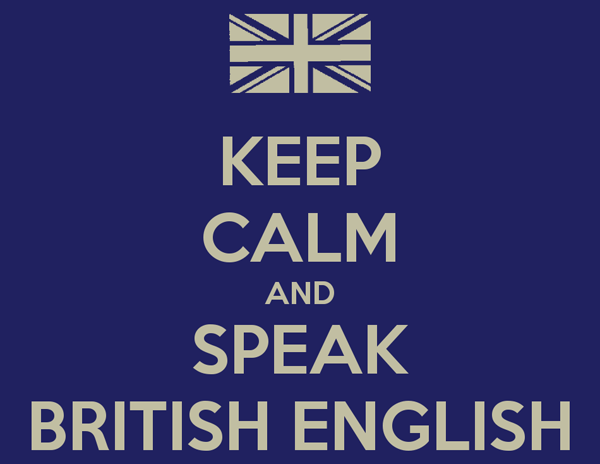 The American fascination with all things British does not simply stop at
Harry Potter
,
Dr. Who
and
Downton Abbey
. Any US-bound British expat will tell you that the "yanks" are just as interested in the wonderful and mysterious British lexicon, which includes approximately 3,383,982 words for
inebriated,
a seemingly endless pool of insults,
and the most creative compendium of sex words on the planet. Here are 50 British words that Americans love to hear.
1. Rubbish (as in not very good)
2. Brilliant (as in terrific, fantastic)
3. Bloody (as in bloody idiot)
4. Blooming (as in blooming idiot)
5. Flipping (as in flipping idiot)
6. Wanker (offensive: insult)
7. Bollocks (exclamatory: as in oh damn. Also used to display strong disagreement: that's bollocks)
8. Lad (a boy)
9. Lass (a girl)
10. Mum (as opposed to mom)
11. Tosser (offensive: insult)
12. Pissed (as in inebriated)
13. Spiffing (as in very good)
14. Sod (insult)
15. Silly (as in a silly idiot)
16. Arse (as opposed to ass)
17. Blimey (exclamatory: a show of incredulity)
18. Boot (as opposed to the trunk (of a car))
19. Slag (offensive: a premiscuous woman)
20. Zed (pronunciation of the letter Z)
21. Uni (short for university)
22. Trainers (as opposed to sneakers)
23. Flat (as opposed to apartment)
24. Telly (short for television)
25. Sweets (as opposed to candy)
26. Git (insult)
27. Snog (as in French kiss)
28. Bugger (exclamatory: as in oh damn. Also used as an insult)
29. Shag (vulgar: as in have sex with)
30. Prat (insult).
31. Cheerio (informal: goodbye)
32. Argy-bargy (a verbal disagreement)
33. Dodgy (as in suspicious)
34. Holiday (as opposed to vacation)
35. Knickers (as opposed to panties or underwear)
36. Loo (as opposed to toilet or restroom)
37. Nutter (as in a wild, unpredictable person)
38. Quid (slang for pound sterling)
39. Rat-arsed (as in highly inebriated)
40. Shop (as opposed to store)
41. Whilst (as in while, e.g. whilst we wait)
42. Flannel (as opposed to wash cloth)
43. Lolly Pop (as opposed to popsicle)
44. Maths (as opposed to math)
45. Cuppa (as in a cuppa tea: a cup of tea)
46. Shite (variant of shit)
47. Fortnight (a period of 14 days)
48. Gob ( as in shut your gob: mouth)
49. Lorry (as opposed to truck)
50. Full stop (as opposed to period)
This article was written by Laurence Brown. Laurence is a British expat living in Indianapolis, Indiana. He is a contributor for BBC America and has written for Anglotopia. He is Editor-in-chief of Lost in the Pond and loves nothing more than to share these articles with anglophiles, expats, and other interested parties on social media. Follow Lost in the Pond on Facebook, Twitter and Google+.